Yes, the Last Trump is back! The moment that we have all been waiting for - since the world is such a horrible place at present - can be expected to be announced on Twitter in the near future!
Two angels (with vuvuzela and bongo drums) practise for the Last Trump.
Until the arrival of the great Prophet Elon, the Last Trump was banned from Twitter. As a result, mankind has been forced to carry on digging itself into a deeper and deeper hole, because nothing can happen in this world unless it is announced on Twitter first. But now, following a democratic vote of all 10 billion people in the world (including bots), @RealLastTrump is back, and expected to Tweet
PAAAAAARRPPPPP!
any day now. Of course, some people are not happy with the return of the Last Trump, and have quietly slunk away, usually with a scream of "The Last Judgement is Fascist!"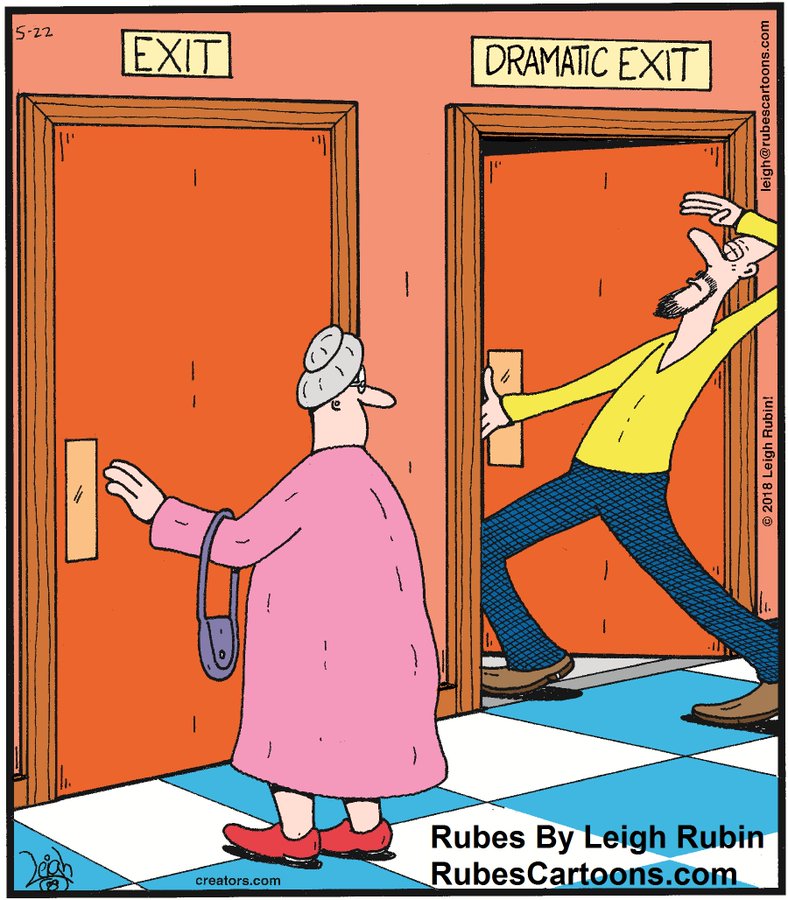 Leigh Rubin saw it coming in 2018.
At the other end of the spectrum, many devout Catholics, such as Pope Francis, Joe Biden, Nancy Pelosi, Blase Cupich, Arthur Roche, James Martin, Austen Ivereigh and Massimo Faggioli, have declared themselves ready to meet the Last Trump as "We were right along!"
No comment needed.
So far @RealLastTrump has not Tweeted, but we expect a Judgement any time now.